It is my great pleasure to kick off the official blog tour for
Delilah Marvelle
and
Màire Claremont
's new holiday historical romance novellas published by Entangled Publishing in their brand new Scandalous line! So please join me as I got to interview Delilah, part of the writing duo behind 
! (and there's also a fantastic prize, so don't leave without entering the giveaway)
Stella: Hi Delilah, welcome back to Ex Libris! Besides the joyous holiday season approaching we have another reason to celebrate, and that is your recent release of a historical romance holiday novella in the anthology published by Entangled Publishing's brand new Scandalous line, congratulations! :-D
Delilah: Thank you so much for having me, Stella! And thank you for the congrats. I'm *beyond* excited to have a Christmas anthology out knowing that it's launching the new Scandalous line.
Stella: Can you tell us why you chose to have this story published by Entangled Publishing?
Delilah: I've been keeping my eye on Entangled for quite some time and all of the things that they were doing not only for the publishing world but for authors. I knew I was going to do something with them. And with this particular anthology, Màire Claremont and I only created and came up with the idea right around July (yeah, Christmas in July, lol). We knew none of the big 5 in New York were going to be able to turn it around in so short of time or give us the digital percentages we were looking for. After talking to Liz Pelletier at Entlanged about the project, she was not only excited to acquire it but decided to use the anthology as one of the books to launch their Scandalous line. It was a no brainer on my end. And I'm thrilled I had a chance to work with Entangled.
Stella: Good to see you join the ranks of all the other fantastic 'Entangled authors'! ;-) And now let's talk about the novella itself, titled ! :-) Can you tell us what it's about and what inspired the story, how it came to be?
Delilah: I've always wanted to write a Christmas themed historical romance. Always. I just didn't have the right story to go with it. I waited and waited for something special to inspire me and oddly, that inspiration came when I least expected it. I was re-watching 'The Graduate' with my husband when my characters whizzed into focus. I simply *had* to a write a story about an older woman and a younger man set in Dickens's era during Christmas. I wanted the hero to be the ultimate gentleman. To the point of being painfully shy. As for the heroine? I wanted her to be everything the hero wasn't, meaning overly confident. In honor of her being the older woman (and the fact that the idea came to me as I watching 'The Graduate') I was totally going to call her Mrs. Robinson even if I had to marry her off to someone other than the hero (which I did). The similarities between 'The Graduate' and my story, however, end there. Because the real story is about a very special re-union between two souls who weren't ready to love when they first met, but are more than ready for it now.
Stella:
Is this your first holiday story? How was the experience, will there be more? ;-)
Delilah: Yes, this was my first holiday story! The experience was fantastic and I'm officially a sucker for writing more. Expect more next year and what may very well be every year!
Stella: And with the holidays approaching let's talk about them and holiday traditions. Is there anything special you usually do for the holidays? Any special family tradition?
Delilah: Yes. I'm Polish, so every Christmas is celebrated a touch different.
To us, Christmas Eve is as heavily celebrated as Christmas Day, because we prepare for Christmas itself. We don't eat meat or drink any alcohol and we set an extra plate at the table. It's a tradition to set an extra plate and is linked to the idea that someone in need may join us.
That way, if anyone does come to the door in need, we ask them to join us at our table. It's a lovely, Christmas spirit tradition, although we have yet to have anyone knock on our door looking to make use of it :-)
Stella: 
Do you have any favorite holiday themed stories (movies or books)?
Delilah: My favourite movies are Elf, It's a Wonderful Life, and Home Alone. I can watch those over and over again.  My favourite story to read is without a doubt A Christmas Carol by Charles Dickens. I prefer it over watching the movie because it lends to a more Victorian flavour being able to read the words and envisioning it myself.
Stella: 
What makes you feel that Christmas time is finally here?
Delilah: Christmas music and the smell of gingerbread baking!
Stella: 
Let's say you have the chance to spend the holidays with a fictional character, who would that be and what would you be doing?
Delilah: Scrooge. Totally. I'd introduce him to a few old ladies I know and ensure he had a good holiday, lol.
Stella: 
Please complete: Christmas/the holidays wouldn't be the same without ...
Delilah: ...my family. I couldn't imagine spending a breath without them.
Stella: Thank you for stopping by Delilah, congratulations on the release of and happy holidays to you and your family! :-)
Delilah: Thank you so much Stella! And happy holidays to you and your family!!
I spent my youth studying various languages, reading voraciously, and playing the pianoforte. I confess that here ends the extent of my gentle breeding. I was a naughty child who was forever torturing her parents with countless adventures that they did not deem respectable.

Confined to my room on many occasions due to these misadventures, I soon discovered the quill and its amazing power. I scribed endless stories that almost invariably surrounded the topic of love, for I felt an inane need to be rescued from a family that did not understand my lust for life. In my mind, King Arthur became my true love and I waited for the day when he would come riding upon his steed and invite me to sit at his round table, not as his queen, but as his knight. To my distress, King Arthur was never to be found anywhere except for in the tip of my quill. And so I led an imaginary life for many, many years.

When I finally came of age, my family was further horrified to discover that I had fallen in love with an American. An American King Arthur who became my knight, my husband, my all. I have been blessed beyond reason and am grateful for each day I have with him.

What is equally amazing is that I now have the opportunity to share my passion for stories with the public. The reason why I write romance is because it allows me to touch upon the subject of love on a much deeper, more intimate level. Many of the stories I write, many of the stories I will continue to write, will always evolve around love. And yes, gentle readers, it will also evolve around sex as I have no intention of becoming my parents and restraining my characters from what it is they truly desire to do. I challenge you, my readers, to let loose of those corsets that have been strung too tightly due to convention and enjoy 1830 to its fullest.
To know even more about Delilah, visit her website and read the 28 fun facts about her.

You can find her at her website / blog / / / Goodreads
Two SCANDALOUS reads, one low price! Get your copy now



Two ladies. Two dukes. One Christmas. And scandal galore.

A Christmas anthology by two hot names in historical romance fiction...

Merry Christmas, Mrs. Robinson by Delilah Marvelle

Lady Jane left her father, the Earl of Chadwick, and the ton behind to experience life on the stage. After a disastrous marriage, the widow is living on the edge of poverty, determined to guard her heart, when a secret admirer from her past demands a second chance.

Shy and retiring Martin Nicholas Pierce, the Sixth Duke of Somerset, has carried a torch for Lady Jane since her youth, but he is five years her junior. When she married another man, he left for Europe, determined to put her out of his mind. After returning to find Lady Jane free, he vows to replace the memories of her cursed Twelfth Night with a new beginning.


The Twelve Days of Seduction By Màire Claremont

Alexander Hunt, Eighth Duke of Berresford, is aware his ward's governess isn't quite what she seems. Although Miss Flint is beautiful and intelligent, she misrepresented herself to gain employment, and he threatens to give her the sack mere days before Christmas.

Desperate to convince the sexy duke not to tear her from the little girl she's grown to adore, Adriana challenges him to seduce her before the Twelve Days of Christmas have come to an end, although she fears it may cost her heart. Alexander accepts the challenge, unconcerned that he has as much to lose, if not more, than the delectable Miss Flint.






GIVEAWAY RULES:
The prize at this first stop is
a $10 USD Amazon gift card
, perfect for holiday gift shopping or just buying yourself some books ;-)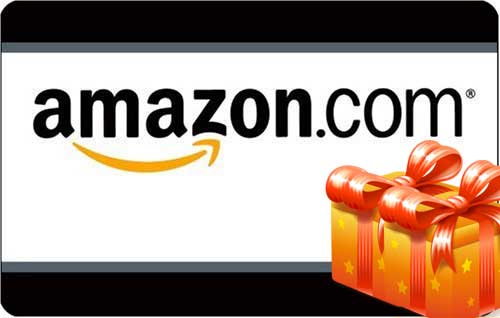 To be entered in the giveaway you have the possibility of collecting 4 entries: leave a comment
1) for Delilah, or tell us:
have you seen The Graduate, do you like it? What movie will you be watching during the holidays?
2) follow Delilah
3) like Delilah
If you do any of entries 2)-4) please say so in your comment!
Giveaway is open worldwide and ends on 21 December 2012!
Good luck!