You know how much of a Christmas-aholic I am, and for the past couple of years as November rolls by I'm counting back the days 'till I can start reading holiday themed stories to get even quicker in the festive mood. Well this year Carina Press surpassed all my hopes and expectations as they released
THREE
holiday anthologies: a contemporary romance, an erotic romance and a sci-fi romance one. Today it is my pleasure to welcome to Ex Libris
Stacy Gail
, author of 
, one of the novellas in 
, the sci-fi anthology. Please give Stacy a warm welcome and read on to discover this unique collection of holiday stories and you could even win a wonderful prize! ;-)
Love Among The Stars—A GALACTIC HOLIDAY Is Here!
by Stacy Gail
First off, thanks so much for allowing me to pop on over to your "place", Stella. My sci-fi antho sisters and I are so excited to tell the world about !
Did you know that when Carina Press's Executive Editor, Angela James put out an open submission call for sci-fi holiday novellas, it had only TWO criteria that had to be met? One, it had to be science fiction of some kind, and two, it had to deal with some recognizable form of winter holiday. The one thing that was emphasized—the novellas DID NOT have to be romances. Yet, when I got "The Call" (and that's a whole other story of eye-twitching hysteria :P), one of the first things I asked was if my novella was going to be the only romance in the anthology. Angela was very specific: "Nope! They're allllll romances."
As the months rolled on since that unforgettable call in May (okay, May 10th at a little past four in the afternoon—don't judge me for memorizing it, yo), I've thought a lot about how it came to be that all three stories chosen happened to be romances. The conclusion I've come to? Love is universal.
When my anthology sisters Anna Hackett, Sasha Summers and I were introduced to each other, this conclusion was reinforced by how they described their novellas. We discovered that, while we're different in terms of how we approach science fiction—a wild frontier/deep-space outpost feel for Sasha's , a sophisticated interplanetary enemies-to-lovers adventure from Anna in WINTER FUSION, and my gritty, UF/futuristic novella, —there's one thing that makes all three of these sci-fi stories totally relatable. Romance, baby. Romance.
Love is one of the greatest forces in nature, and if you've been lucky you know exactly what I mean. What's more, once you have love woven into a story and find yourself identifying with it, anything within that story can become possible. No matter how out-of-this-world a tale might be, the emotional ties that characters make will ground these stories in timeless reality. And that reality is simple—heart to heart, person to person, we need each other. When we have the people we love by our side, there's nothing we can't do. Example: In Sasha's , the heroine is a sensitive but life-toughened loner by the name of Riley. When she finds herself stranded on a far-flung outpost thanks to raiders, her solitary existence becomes filled with light and laughter thanks to the roguish Leo. And
that's
where the magic happens. We readers connect immediately with these two, because we know how alarming it can be for a tender, guarded heart to fall in love. And with that connection, this sci-fi story becomes magnificently believable.
Another example of how love is universal: In Anna's , the sparks fly when the heroine, Brinn is forced to shake hands with Savan, the hero. Of course, there are discreet reminders in this scene that this is a sci-fi tale with intricate world-building, including rules from the Trade Guild Code of Conduct, and that Savan's eyes are an otherworldly nebula-green. But there's no sense of alien surrealism, because Brinn is helpless to stop herself from reacting to Savan. The fluttering heart, the fascinated study of his rangy form, the hands that hold onto each other a second too long. We can recognize what's happening to Brinn and Savan because
we've been there
. And because of that relatable moment, we find ourselves wildly cheering these characters on as they plunge into the adventure that will change their lives—and their worlds—for all time.
As for my own novella, , I have a futuristic Chicago as my playground complete with unfamiliar modes of transportation, cyborgs, genetically altered humans and androids everywhere you look. It's a mega-city that's been vastly damaged by pandemics and the greed for bigger and better technology, but despite this bleak backdrop Edison Wicke's riveted fascination with the savvy Reina Vedette is something that makes the heart stutter and the breath catch. The undeniable passion bubbling beneath the surface gives a certain realism to this virtually unrecognizable cityscape.
There's that old adage, the more things change, the more they stay the same, and I believe that's pretty much how we're wired. No matter what our future holds or where we ultimately go, there is one thing that will remain constant, and that is our very human capacity to love. Out of all the wonders in the universe, that will always be the most awe-inspiring concept of all.
For a chance to win a $25 Amazon gift card, tell me which was your favorite sci-fi love story. Was it Han and Leia? Max Evans and Liz Parker of Roswell fame? Jake Sully and Neytiri? I know what my personal fave is, but I can't wait to hear about yours. :-)
About the stories and authors of  (Buy at
Carina Press
| |
B&N
|
All Romance
Bookstrand
):


Ex-space marine Savan Bardan survived the Galactic Wars to become the most ruthless trade negotiator in the galaxy. His planet needs energy to survive, and he'll do anything to close the deal for the Perman fusion crystals that can provide it—even if it means seducing his beautiful, infuriating opponent, a rival icier than her planet.

Perma's top negotiator, Brinn Fjord, lost her father when Savan delayed her planet's Trade Guild membership years ago. She hates the handsome Rendarian and the planet he represents. She's determined to finish the deal and get rid of him as quickly as possible, so she can celebrate the holidays.

But soon the rival negotiators are in a fight for their lives. Besieged by mysterious accidents and unforgiving weather, Brinn and Savan have no one to depend on but each other. As they put the past aside, they uncover a desire hot enough to melt ice, and Brinn discovers a secret that may keep them apart.


Anna Hackett: Mining Engineer by day and writer the rest of the time, Anna Hackett grew up raiding her mother's romances and her father's action adventure books, so no surprise that her stories combine both. When she isn't wearing boots and a hard hat, she's at her computer drinking too much Diet Coke and working on her stories. Along with her husband and son, Anna lives wherever her mining career takes her. She's always delighted to hear from readers.


Ice miner Riley works alone in the depths of space, and that's the way she likes it. She's proud of her independence, and when her ship gets destroyed by raiders on the icy surface of Galileo, she's not sure she wants to rely on rakish trader Leo and the kindness of a band of settlers to survive.

Despite her attempts to keep her distance, it's not long before Riley warms to the family atmosphere of the settlers' station. As Galileo's Holiday approaches and she develops feelings for the handsome, charming Leo, she questions whether she really wants to remain alone.

But Leo is hiding cargo the raiders want, and when they come back for it, everyone on the small station is in danger. Riley will risk anything to protect her new friends—because if the raiders succeed, the choice between Leo and a life alone won't be Riley's to make.




Sasha Summers: Sasha is part gypsy. Her passions have always been storytelling, Hollywood, history, and travel. It's no surprise that her books include a little of each. Her first play, 'Greek Gods and Goddesses' was written for her Girl Scout troupe. She's been writing ever since. She loves getting lost in the worlds and characters she creates; even if she frequently forgets to run the dishwasher or wash socks when she's doing so. Luckily, her four brilliant children and hero-inspiring hubby are super understanding and supportive.


Reina Vedette chose principle over position when the Chicago police department ordered her to accept performance-enhancing body modifications or lose her rank. Demoted to a level one detective, Reina's stuck chasing a bizarre, Grinch-in-reverse break-in case with fiery bod-mod enthusiast and level five top detective Edison Wicke.

Wicke has had his eye on Reina for ages, and as the two of them hunt down the benevolent burglar, they take turns warming each other with body heat in the subzero Chicago winter. Despite professional friction and their opposing views on bod-modding, Reina soon has to admit that she and Wicke are perfect for each other.

But when they track down their philanthropic quarry on Christmas Day, an unexpected glitch in a homemade android brings out Reina's emotional side, and she and Wicke must decide whether love between a Neo-Luddite and a "walking toaster" is a gift that either of them can give.


Stacy Gail: A competitive figure skater from the age of eight, Stacy Gail began writing stories in between events to pass the time. By the age of fourteen, she told her parents she was either going to be a figure skating coach who was also a published romance writer, or a romance writer who was also a skating pro. Now with a day job of playing on the ice with her students, and writing everything from steampunk to cyberpunk, contemporary to paranormal at night, both dreams have come true.
Stacy has very generously offered
a $25 USD Amazon gift card
to a lucky commenter!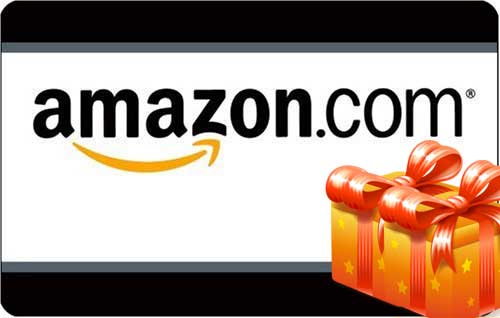 All you need to do is leave a comment and answer Stacy's question: 
which was your favorite sci-fi love story? Was it Han and Leia? Max Evans and Liz Parker of Roswell fame? Jake Sully and Neytiri? Or another couple?
Giveaway is open worldwide and ends on 5 January 2013!
Good luck!