Today I welcome back to Ex Libris

Jaye Frances

who is celebrating the release of her latest novel 
. Read on to learn more about the book, and you could even win a copy!
Thank you, Stella, for hosting me today with my new release 
  a collection of my favorite, and very personal, short stories and essays.
The bond between brothers and sisters is a special one, forged from years of sharing parental attention, family celebrations, and secrets. In "
A Sister's Promise
," eleven-year-old Jimmy and his younger sister travel the bumpy road of adolescence, finding comfort and solace in unspoken promises that only a sibling can offer.
Jimmy has been waiting anxiously for a model diving sub he purchased with his own money. When it finally arrives, his kid sister is by his side to support him in his moment of glory. Here's an excerpt from the story:
A month later, the diving sub arrived in a small box about the size of a bar of soap. Jimmy nodded at the official Battle Creek postmark, satisfied that he had indeed, received the authentic article.

My brother had saved the back of the cereal box, stashing it underneath his collection of comic books. He didn't have to ask. I raced to retrieve it as he began to open the package.

When I returned, he was holding something between his fingers.

"What happened? Did a piece break off?" It was my first impression, thinking that the sub might have been damaged in the mail. But as Jimmy continued to examine the item, I could see the disappointment in his face—it wasn't part of the submarine, it was the entire model.

Barely two inches long, it was dull gray and fabricated with just enough intentional design to resemble a submarine. Referring to the back of the cereal box, my brother compared the details in the picture to the tiny piece of plastic. Where were the diving fins, the movable prop, the depiction of rivets, hatches, and torpedo tubes? They were certainly shown in the picture—features that he had reviewed daily, right after a visit to the mailbox to confirm the package would be at least another day in transit.

There was a small compartment on the underside of the model designed to hold a pinch of baking powder. With sub in hand, Jimmy went to the kitchen and opened the pantry. Every mom always kept a can of Clabber Girl baking powder in the pantry. But as he placed the can on the counter, he noticed the lid was loose. Would it still work? Did the clammy white powder still contain enough raw chemical energy to power the miniature boat?

I watched my brother pack the baking powder in tight and push on the cap. It only took a moment to decide the route for the sub's maiden voyage—a short run across the bathroom sink. He rested the tiny boat in his open hand and slowly lowered it into the water. It sank to the bottom. Then slowly, it began to pitch forward. Lifting off the porcelain, the little piece of plastic rose to the top of the water, broke the surface and immediately rolled on its side, releasing a single bubble. Returning to the bottom of the sink, it repeated the process a half dozen times until the baking powder was exhausted.

My brother didn't display his new sub with his other models. It was too tiny, too vague in appearance. More important, I knew he wanted to avoid the embarrassment of an awkward explanation when his friends asked the inevitable question, "What is it?" For weeks he had promised they would share in the excitement of watching it dive through the water as a stream of bubbles poured off its chemical engine (just like on the back of the cereal box). Once, I heard him comment that he might have to find a larger body of water—that to demonstrate the sub's speed and full maneuvering capabilities could easily require a backyard pool.

His friends forgot about the sub. But I don't think my bother did–not for a long time. I'm sure it was his first real disappointment over something he purchased with his own money. Later on he would learn the meaning of the phrase, "actual product may differ from illustration," just as he would also learn that reality often turns out to be a far cry from expectations.

From that day on, I never mentioned the submarine. Not to my brother, and certainly never to his friends. Perhaps I intuitively knew that before long, I would be facing my own embarrassing disappointments and, instead of a self-righteous lecture, I would need my big brother's support and understanding.

About a month after it arrived, I saw Jimmy pitch the toy into the trash. He had kept it hidden in one of his dresser drawers and, while looking for a t-shirt, had decided he no longer wanted to be reminded of how gullible he'd been. After I was sure he had left the house, I retrieved it and tucked it away inside my ballerina jewelry box. The box has been gone for years, but I still have the little sub. It's one of my most prized possessions, reminding me that the bond between brothers and sisters is often forged by the realization that a regret or two is easier to handle if it's shared, sometimes with a promise of silence. 



In Love Travels Forever, Jaye Frances captures the reader's heart with an inspiring collection of seventeen stories filled with romance and passion, the hopeful innocence of youth, and a love so strong that it transcends the mortality of life. Here are just a few of the people you'll meet: Evan and Frankie, a loving couple traveling through life hand-in-hand, are unaware that the shadow of fate is about to tear them apart. Helpless to change their shortened future together, one of them makes a promise—a promise of devotion and courage, honoring a love that surpasses the boundaries of time.

Mark and Janice, the perfect couple with the perfect life, are on the threshold of finally seeing their dreams come true—until an unexpected circumstance changes their lives forever. Danny, a young soldier fresh out of boot-camp, is desperate to find a way to travel home and marry his sweetheart before being shipped overseas. Stranded in a train station on a three day pass with no hope in sight, Danny meets Wanda, an incredible woman who vows to find a way to bring Danny and his fiance together. Nora and Georgia are two eight-year-old best friends who share giggles, dolls, and secrets. But when one of them faces sudden danger, the other responds with an unconditional act of love and forges a lifelong bond between them unaffected by fear or prejudice. So find a quiet spot, get comfy, and grab a box of Kleenex. You're about to take an unforgettable journey of the heart, to a place where compassion and hope have no limits, and where love continues to travel forever.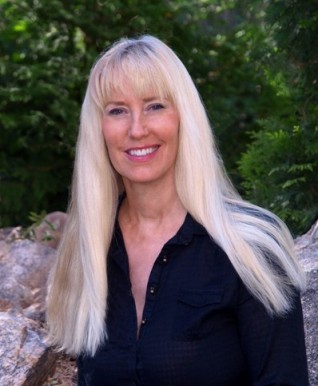 Jaye Frances is the author of
, a paranormal-occult romance novel,
, a coming-of-age story,
, a humorous adult satire about looking for love at sea, and , a sci-fi fantasy about a man who is given the opportunity to receive his ultimate wish and , a collection of poignant short stories and essays. She is also a featured columnist for the NUSA SUN magazine. Born in the Midwest, Jaye readily admits that her life's destination has been the result of an open mind and a curiosity about all things irreverent. When she's not consumed by her writing, Jaye enjoys cooking, traveling to all places tropical and "beachy" and taking pictures—lots of pictures—many of which find their way to her website. Jaye lives on the central gulf coast of Florida, sharing her home with one husband, six computers, four cameras, and several hundred pairs of shoes.
GIVEAWAY RULES:
Jaye has generously offered a Kindle copy of  to a lucky commenter!
And how you can enter? There are several ways: just do one or as many as you like and leave a comment saying what you did.
- tweet about the giveaway (use the Tweet buttons)
- share on Facebook (use the share buttons)
- Like Jaye's Facebook page
- add the book to your Goodreads to-read list
here
- like the book on Amazon
Giveaway is open worldwide and ends on 12 December 2012!
Good luck!