I am very happy to welcome back to Ex Libris,
Addison Fox
, author of the new Boardrooms and Billionaires contemporary romance series published by Entangled Publishing, who is here today to tell you about her latest release, 
, the second book in the series. So if you join us for this impromptu chemistry lesson *winks*
 you could also win a copy of 
, the first book in the series or even a $50 USD Amazon gift card! :-)
A Short Chemistry Lesson
by Addison Fox
My thanks to Stella for having me today!
So I have a confession….I was horrible at chemistry in high school. No matter how hard I tried, the periodic table was not my friend and I spent my entire sophomore year convinced I'd blow up the school (I wish that was an exaggeration).
Fortunately, I left the school in the same condition I came into it, but as I look back on it now, I realize if I'd only applied the same lessons found in my beloved romance novels, I might have been a bit better student.
I thought I'd pull a few examples from my latest release,
, to illustrate my point.
Lesson #1 – A chemical substance is a form of matter that has constant properties and characteristics.
Mayson turned the moment she was free, and the impression of strength and quiet attractiveness she'd glimpsed from the edge of his profile hit her with a harder punch.

Oh, he was more than attractive, with a ready smile and hazel eyes that were an unexpected and intriguing contrast to his lighter hair. The broad chest she'd felt layered against her back boasted an even broader set of shoulders above it, and every inch of his tuxedo-clad frame had an aura of power and confidence.
Lesson #2 – A chemical bond is an attraction between atoms that allows the formation of chemical substances that contain two or more atoms.
On impulse, she leaned over to press a quick kiss to his cheek. Light stubble on his chin scratched against her lips before he turned toward her.

Mayson knew the instant the simple gesture changed into something else entirely. Something hot and urgent as greedy wisps of need reached out to wrap sly tendrils around both of them. His arms came around her, tightening as he dragged her against his chest. She shifted her hands at the last minute so they settled against his shoulders, the hard muscles under her fingers flexing as he pulled her close.

Those lush, sensuous lips quirked in a half smile before they took possession of hers, and then there was nothing but need as each fought the battle to consume. The heavy crash of the ocean faded as the sound of her heart swished in her own ears, matched in counterpoint to the heavy thrum of Holt's pulse under her fingertips. His lips were firm under hers before they opened, his tongue sweeping into her mouth in a show of carnal possession.
Chemistry Lesson #3 – A chemical reaction is a process that leads to the transformation of one set of chemical substances to another.
"What you're suggesting is a merger, a blending of interests, not a marriage. We don't even know each other."

"We know this." Without giving her time to step away, Holt moved in and pulled her against his chest in a tight embrace. Any thought of resistance faded in the brief moment it took him to close the gap between them and she wrapped her arms around his neck, a full participant in the kiss. His lips were gentle, yet firm against hers, and she allowed him to take the kiss deeper, tangling her tongue with his. Desire struck—swift and sure—as the sensual moments spun out between them.

He trailed his hands over the skin exposed at her back, his fingers tracing the ridges of her spine. The shivers of anticipation that had gripped her morphed into shivers of need as his broad chest pressed to hers. Her hands gripped his waist and she fumbled with the material of his shirt, suddenly desperate to feel the warmth of his skin.

She marveled at how easily her body recognized his. It had been just like this that night at the wedding. Like she'd come home.

She wanted him.
Of course, a business merger is hardly the romantic stuff of legend and I've got a few more tricks to throw Mayson and Holt's way until they can truly find their way to happy ever after. But I do have to wonder….maybe I really am on to something with my chemistry lesson.
Perhaps if I'd had romance novels in place of my high school teacher I'd have taken away a bit more from the class!
Happy Reading!
Addison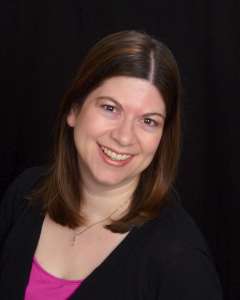 Addison Fox can't remember a time when words weren't part of her life. An avid reader, her love of the written word started at the tender age of one with The Owl and the Pussycat by Edward Lear (a poem she could recite by heart to any family member who would listen.) Dr. Seuss, C.S. Lewis, Judy Blume and a host of others quickly followed until she discovered THE CLAN OF THE CAVE BEAR by Jean M. Auel while writing a paper at the library in the seventh grade. Although not a classic romance, Ayla and Jondalar's love story moved her firmly into the romance section and she hasn't looked back!
Her paranormal romance series, The Sons of the Zodiac, launched with NAL in March of 2010. The series recounts the adventures (and path to true love!) for an immortal band of warriors, granted the powers of their astrological signs and charged with protecting humanity. Beginning in November 2011, Addison will have a new contemporary series on shelves as well. is the first in the Alaskan Nights series. Set in the fictional town of Indigo, Alaska, a couple of city girls are about to learn that the wide open spaces of Alaska just may hold everything they're looking for.
Addison lives in Dallas. She loves to get email from readers.



Book #2 in the Boardrooms and Billionaires series


One night of passion…

Mayson McBride has spent the last decade restoring her family's magazine empire with her two sisters. She loves what she does, but she can't shake the feeling something's missing. Which is why she jumps at the chance–incognito–for a single night of no-strings-attached sex with Holt Turner.

A once in a lifetime connection…

Holt's been unable to forget the woman he shared one night of explosive passion, and he's thrilled to get reacquainted with her at a weekend house party. What he doesn't expect are the immediate feelings of need and desire–emotions he keeps firmly in check–upon their reunion.

A forever commitment…

When Mayson and Holt's single night together leads to unexpected consequences, both must decide what matters most. Especially when a threat from Holt's past promises to ruin their relationship before it's barely begun.
There are TWO giveaways:
Entangled Publishing is offering an ebook copy of , the first book in the series to a lucky commenter!
To be entered just leave a comment and tell us:
what was your favourite subject in high school? Or what was the subject you dreaded/hated the most?
Giveaway is open worldwide and ends on 24 May 2013!
Good luck!
To be entered to win $50 USD Amazon gift card just fill out the Rafflecopter form below: