Christmas may be over, but that doesn't mean we have to give up reading holiday romances, so let's start the New Year with a delightful and magical story, please give a warm welcome to
Abbey MacInnis
, author of 
!
I'd like to thank Stella for having me here today! I'm happy to be here!
I love creating characters. Seeing where they've come from and what life experiences have shaped their personalities is such a wonderful discovery. Our past's shape who we are. They can create vulnerabilities and fears that influence our responses to situations in our lives.
For my latest book, , my hero, Chris was a particular challenge to write. Once I cracked his shell though, and got past the tough and somewhat aloof man, I totally fell in love with him. *g* There were times when I wanted to hug him and even cry for him. His life up to the start of the book wasn't always easy. He's not who you think he is, and I really had fun exploring all his sides. When you put all of them together, you have one sexy, alpha male.
What makes the perfect, sexy hero for you? Is it the macho facade he portrays? Is it his ruthlessness and determination to succeed in his profession? Some heroes, I'll admit aren't likable when we first pick up a book. We should understand why they are the way they are even if we don't like them. I usually love them come the story's end. Is it seeing their growth and transition throughout the story that melts your reader's heart?
I'll admit this is how Chris evolved for me. I still think he's a hard jaded man with a selfish self-serving streak. A modern-day Scrooge if you will. LOL That isn't really who he is. As I wrote Chris and Natalie's story, his vulnerabilities were revealed to me. Up to this point, he was the most difficult hero for me to write, not just because he was the most alpha, but he was the most dysfunctional.
I enjoyed pitting Chris and Natalie's wills against each other, and seeing how each helped the other grow and change so they could find their happily ever after. THE other protagonist, Jinx, the elf adds a fun, light element to the story, but she doesn't detract from the budding romance of the main characters. Shh, don't tell, but her story's coming next year.
What makes the perfect hero for you? If you're a writer, what do you find challenging when creating characters? What part of the process do you enjoy the most?
Leave a comment below for your chance to win a $5 Kindle or Nook gift card. Don't forget to leave your email address so I can contact you. I'll draw the winner using random.org. Only one comment per person necessary.
If you want to get in touch with me, check out my links below or .
Good luck and Happy New Year!
Abbey MacInnis is a published author of Contemporary Western romance. Along with Contemporary, she writes Historical, Paranormal and erotic romance. Whether she's being swept off her feet by a Medieval knight, regency rake, or cowboy or cop, her heroes are always strong men who'll love their women unconditionally.
On most days, Abbey can be found at her computer, penning her latest tale. A tale where love, respect, and passion combine to create a satisfying and happy ending. She invites you to step in to the pages of her romances, to leave your worries behind and get swept up in her world.

Jinx—one of Santa's elves—is in trouble with the Big Guy. She's been charged with bringing holiday happiness to Christopher Ragan, CEO of Wonderous Toys. It's a big job especially when he's more attached to the bottom of a bottle than helping his fellow man.




She's got enough trouble without spilling the secrets of the North Pole, but then along comes Natalie Burnes, a newbie CEO of Enchanted Toys and in trouble of a hostile takeover from Christopher's company. The woman literally crashes Christopher's vacation plans in a tucked away Michigan cabin—and the sparks start flying.




As if Jinx's job of matchmaking the toy makers isn't hard enough, she's got to stay one step ahead of the North Pole patrol and keep out of sight of the humans. No way is she gonna screw up and lose her magic again. If the humans can't find happiness and love by Christmas, Jinx forfeits her chance of seeing her true love too. What's an elf to do?






Abbey is gifting one randomly drawn commenter a
$5 electronic gift certificate
to either Amazon.com or Barnes & Noble.com; Winners' choice.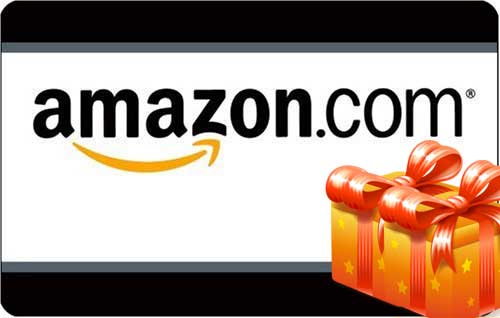 To be entered just leave a comment answering Abbey's comment: 
What makes the perfect hero for you? If you're a writer, what do you find challenging when creating characters? What part of the process do you enjoy the most?
Giveaway is open worldwide and ends on 5 January 2013!