I am extremely happy to welcome back to the blog the lovely Victoria James, because we have cause to celebrate: Victoria's latest novel, , Book #2 in her wonderful Red River series (where I LOVED A Risk Worth Taking For) just bgot released! Woohoo! So I was curious as to her experience of penning Book #2 in a series: was it more daunting than writing the first, or to the contrary was it more like slipping under a comfortable and warm familiar blanket, go back and 'meet' again the characters she had created for Book #1? And luckily for us, Victoria answered my noisy question, so please give her a warm welcome and read on! :-)
It was definitely like slipping under a nice, warm blanket to revisit the characters from Red River! I love small-town settings, so getting to visit Red River again was so nice. While I didn't exactly know what Claire and Jake's story would be while writing , I had a very clear idea of what their personalities were. When I started writing they sort of took off-they had immediate chemistry and the sparks were there. Jake is the bad-boy with a true heart of gold, and he has a secret past that still makes my heart ache when I think about it! And Claire is the girl who always tried to do the right thing, but has some deep scars from adolescence. Together they bring out the best in each other, and by the end of the book are truly transformed.
One thing that did change from my original version was the beginning of the book. It was through the revision process that I added the prologue. I can't even take credit for that idea-it was my editor's brilliant suggestion! I love her input-and as soon as she mentioned that, it made so much sense. And I know that readers who were attached to Holly and Quinn would love to have a glimpse of their wedding day. It was also the perfect introduction to Jake and Claire, their attraction, and what led them to finally give in that one night….
Here's a glimpse of that attraction on the night that started everything…
"I never had you pegged as a whiskey drinker," a deep voice said close to her ear. Her body and mind recognized that voice at the exact same time. She closed her eyes and took a deep breath.

He'd come back. Jake was the only man who could fill the void that was threatening to consume her tonight. She could feel the heat emanating off his body. He was standing directly behind her, close enough that if she leaned back an inch or so, she would be against Jake Manning's hard chest. She slowly turned around, heart hammering, senses buzzing, and looked up into his blue eyes. Try to be cool, Claire. Sultry. "And what kind of drink do you think I would have ordered?"

A leisurely smile graced his handsome face, revealing straight white teeth. "A Shirley Temple."

Her mouth dropped open. The man thought she was a child. "Thanks," she muttered, determined tonight she would change his opinion of her. "I bet you your Harley you don't know a thing about me." She finished off the remains of her whiskey and licked the moisture from her lips. Jake's gaze went from her mouth to her eyes, and then he took a drink. He placed his empty glass on the counter, his arm brushing against her bare shoulder.

"Can I buy you another one?"

"It's an open bar, but I guess old habits die hard. Woman at bar. Buy drink. Score," she said, tapping her finger against his hard chest.

"I'll have you know it takes a lot more skill than that," he murmured, his voice low and delicious, each syllable resonating inside her body.

"I've seen the women you hang out with. I'm sure it doesn't."

"I wasn't aware you were keeping tabs on me."
Stella, thank you so much for having me back! I absolutely love your blog and visiting!


Book #2 in the Red River series

Florist Claire Holbrook has always played by the rules her entire life, but breaks them to spend one night with sexy lone wolf Jake Manning, a man she's adored since she was a teenager. Six weeks later, things get complicated when she discovers they created a bond that will last a lifetime

Jake has never played by the rules. Getting Minister Holbrook's daughter pregnant wasn't part of any life plan, but he won't run from his responsibilities. He'll step up and be the best man he can, even if he doesn't have a clue where to begin. The more time he spends with Claire, though, the more he wants her, and the harder it is to get close, because that would mean sharing the one thing he hasn't with anyone–the truth and his heart.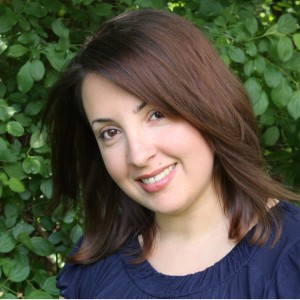 Victoria James always knew she wanted to be a writer and in grade five, she penned her first story, bound it (with staples) and a cardboard cover and did all the illustrations herself. Luckily, this book will never see the light of day again.

In high school she fell in love with historical romance and then contemporary romance. After graduating University with an English Literature degree, Victoria pursued a degree in Interior Design and then opened her own business. After her first child, Victoria knew it was time to fulfill the dream of writing romantic fiction.

Victoria is a hopeless romantic who is living her dream, penning happily-ever-after's for her characters in between managing kids and the family business. Writing on a laptop in the middle of the country in a rambling old Victorian house would be ideal, but she's quite content living in suburbia with her husband, their two young children, and very bad cat.

Victoria loves connecting with readers, you can find her online at
GIVEAWAY RULES:

Victoria will be awarding a $50 Starbucks GC to a randomly drawn commenter during the tour.

So tell us, do you prefer to read the first book in the series or the second and later books once the author has had time to delve deeper into the universe and develop the characters in more detail? 

Giveaway is open worldwide and ends on 30 September 2013!