Today I am happy to welcome back to Ex Libris
Tiffany Allee
, author of the exciting 
The Files of the Otherworlder Enforcer Agency 
paranormal series. I very much enjoyed the first book in the series , found it to be an enchanting and very exciting story combining the best of the police procedural and paranormal romance, urban fantasy genres (as you can see in my review). Tiffany is here to celebrate  the release of the third book in the series 
 and she will tell you all about her favourite paranormal TV shows, a topic I could spend hours chatting about! :-D So please give her a warm welcome and don't forget to enter the giveaway to win some great prizes!
Top 5 Fantasy Television Shows
by Tiffany Allee
A fab benefit to being a writer is that I get a chance to write a lot about books, including sharing some of my favorite authors and series. And while I could talk books all day, I thought I'd take the chance to talk about another medium I find enjoyable: television.
Now, I'm much more likely to be found with a book in hand than in front of the TV, but there are a few shows that I adore. Since Lycan Unleashed is a paranormal romance, I'm going to focus on my favorite fantasy shows. These are kind of in order, but kind of not. My favorite tends to change depending on my mood—and depending on my memory. I'm sure I'm forgetting some great ones as I write this.
And you math geniuses will point out that technically this list has six items. That's because I inexplicably forgot about Supernatural when I started this, which is madness, I tell you, madness! So, number two is now a tie. ;)
5.
Favorite character:
Angel (Cordelia being a close second)
First off, this list is heavy on Joss Whedon series titles. If he'd made more series, they'd probably be on here. Granted at least one didn't make it (Dollhouse) because I haven't watched it yet.
—the  offshoot featuring David Boreanaz—was such a cool show. It didn't have the lighter quality that  sported for many of its seasons, but I still loved it for the slightly more serious show that it was. And I won't say it wasn't partially just to stare at the main actor.
4.
Favorite character:
Damon Salvatore
This show had everything going for it to make me a fan before it started. I loved these books when I first read them back in middle or high school (they were new releases then). Granted, I've only read the original four titles, but I still remember them fondly.
The show is a big departure from the books in a lot of ways, but it's so much fun. I love the actors—particularly the ones playing Damon and Elena, even though they are almost too pretty to be humans. I suspect cyborgs of some sort.
It feels like a paranormal soap opera, but I enjoy it.
3.
Favorite character:
Monroe
is a newer show, but has such potential. The premise is tried and true, but done in an interesting way. The actors are all fantastic, and I've developed a total crush on the almost-definitely-a-bad-guy played by Sasha Roiz. Yes, I totally have a thing for villains.
I chose Monroe as my favorite character because he's interesting and the actor playing him does an amazing job. And plus, he's a werewolf—sort of.
2.
Dean.
 'Nuff said. *drops mic*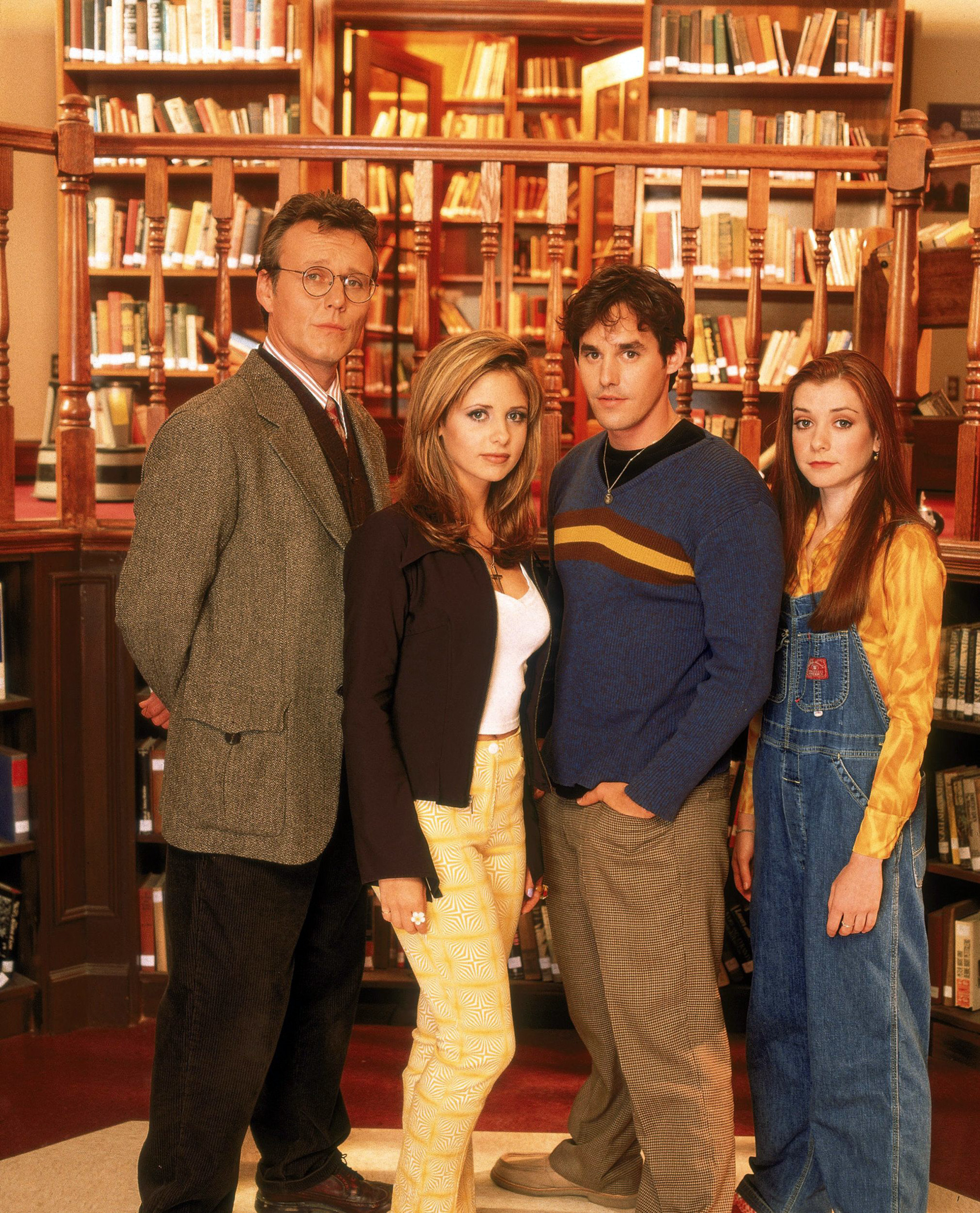 2.
Favorite character:
Buffy Summers
What can I say about ? I heart so much. I can still sing along with all the songs in the musical episode. I still love all the crazy characters. Buffy, Xander, Willow, Giles…*sigh* I may have to go watch it now!
This show really inspired me to write kick-ass female characters. And not just ones who are physically powerful like Buffy, but ones who are mentally strong like Willow (pre-crazy powerful witch Willow). And talk about a kick-ass cast. Xander is still among my favorite heroes, as he proved so many times that you don't have to be superhuman to make a difference, and sometimes nice guys do come out on top.
1.
Favorite character:
Malcolm Reynolds (Jayne Cobb in a close second. What? He's not super nice or always smart, but he's got that bad boy thing, plus he's all gorgeous and that hat…)
Another Joss Whedon creation, also benefited from an amazing cast, and some of the best one-liners ever uttered. There are no words to express how much I love . No. Words. If you haven't watched this show, I can't recommend it highly enough.
What are some of your favorite paranormal/fantasy shows?




Book #1 in the Files from the Otherworlder Enforcement Agency series


When she's sent to a crime scene and finds her second dead woman in as many weeks, half-banshee detective Kiera "Mac" McLoughlin is convinced a serial killer is on the loose. Incubi are extinct, her boss insists. But what else can kill a woman in the throes of pleasure? When her partner is murdered after using witchcraft to locate the killer and Mac is thrown off the case, her frustration turns to desperation.

Certain the killer is an incubus, Mac works behind her department's back to chase down slim, sometimes perilous leads. While the killer eludes her, she does discover handsome Aidan Byrne, an investigative counterpart from the enigmatic Otherworld Enforcement Agency. Mac typically runs her investigations fast and hard, but with Aidan at her side, she's running this one "hot" as well. But Aiden knows more than he's letting on—something that could shatter their blazing romance and add Mac to the killer's growing body count…






Book #2 in the Files from the Otherworlder Enforcement Agency series


Someone is kidnapping and incinerating otherworlders beyond recognition, and Detective Marisol Whitman, a succubus, races to find the murderer before he claims another victim. But her pursuit is derailed when her responsible younger sister vanishes. Marisol suspects foul play and enlists support from an unlikely source: an agent from the Otherworlder Enforcement Agency, Valerio Costa.

When the trail pointing to everyone from vampires to witches dries up, Agent Costa admits to knowing more than he's shared. Marisol's sister's kidnapper harnesses more magic than she can imagine—and they're running out of time. To find her sister before her powers are drained and twisted beyond recognition, Marisol must connect the dots between cases and put her trust in Costa, a salamander who may burn her before she can solve either case.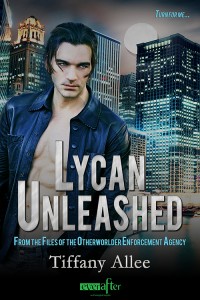 Book #3 in the Files from the Otherworlder Enforcement Agency series

Detective Astrid Holmes is a sensitive, a human capable of feeling the energy of otherworlders. When she is dispatched to the horrific murder scene of a local vampire, she expects it to be just another day on the job. But when evidence is stolen on her watch, she is removed—not only from the investigation, but from her job as a member of the Chicago police department's paranormal unit.

Astrid's only hope of reinstatement lies with her ex co-worker and almost-lover, Lycan Mason Sanderson. But convincing the OWEA agent to let her assist with the investigation isn't nearly as difficult as staying alive when the murderer realizes that Astrid may hold the key to unlocking his identity.

Fighting to take down a killer could have deadly consequences for Astrid and Mason, but working together puts their already fragile relationship in jeopardy.





About the Author
Tiffany Allee currently lives in Phoenix, AZ, by way of Chicago and Denver, and is happily married to a secret romantic. She spends her days working in Corporate America while daydreaming about sexy heroes, ass-kicking heroines, and interesting ways to kill people (for her books, of course). Her nights are reserved for writing and bothering her husband and cats (according to them). Her passions include reading, chocolate, travel, wine, and family.
GIVEAWAY RULES:
Entangled Publishing has generously offered winner's choice of
an ebook of  or  as well as signed bookmarks featuring the series
 to a lucky commenter!
To be entered just answer Tiffany's question: 
What are some of your favorite paranormal/fantasy shows?
Giveaway is open worldwide and ends on 15 February 2013!
Good luck!